Decorating your twins nursery is a vital part of having kids. After all, they're going to be spending a lot of time in there, so making sure that it's comfortable as well as cute and stimulating is a major deal. So what about some twin nursery ideas?
Thankfully, it's easy to create a striking room that stands out and any baby would love to be in, and it doesn't have to break the bank either! With just a few little touches, you can make any room look incredible!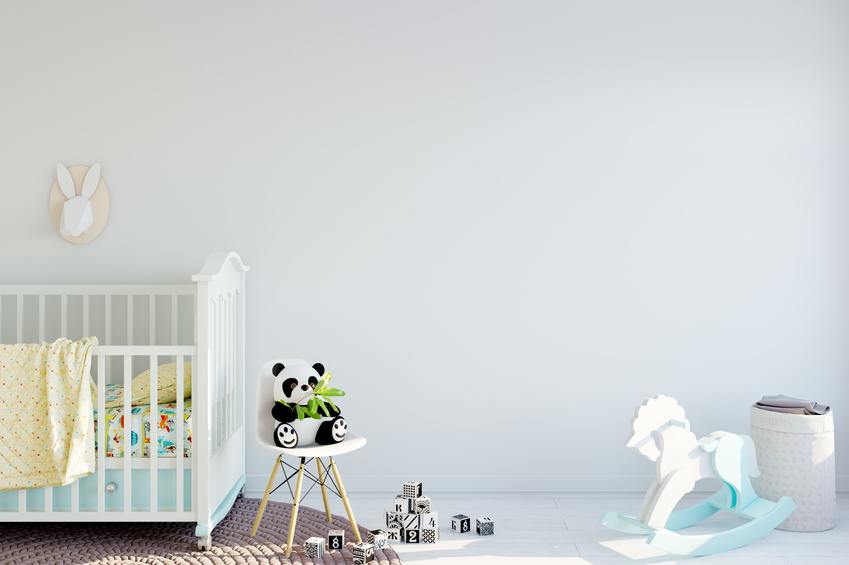 The first thing to think about when you're decorating your twins nursery is the theme. Even if it's something simple, like just basing it around the color blue for boys, it can make it so much simpler to decide what you're going to do.
General theme ideas and help
If you're struggling, here's 3 basic themes that work for boys and girls, and you can use in any nursery, anywhere
Baby blocks, with big bold letters. This is so smart and easy, and it just screams nursery, so there's no surprise that it's a classic. From block patterns on the walls, to mobiles, big block teddy's, and even wooden blocks used to spell out messages or baby names, you can do anything you can imagine!
There's so many cutesy animals out there, and your baby will be sure to have a favorite. Maybe go through that book of A-Z and see what they respond to. Or just make them king and queen of their own little jungle.
You're so lucky having twins, because you've already got a built in theme. You can have twin photos, the names of both of your twins stencilled onto the walls, even get two of every toy and decoration.
Boy/Girl twin nursery ideas
When you're decorating a nursery for a twin boy and girl, you should count yourself lucky, because you can literally do absolutely anything! Because you're lucky enough to have a boy and a girl, you can go with a basic theme that you can build on top of, or split the nursery down the middle and make it unique.
Here's a few tips to get you started.
Neutrality is great
If you make the base theme of your nursery neutral, like an eggshell white, light grey or gentle magnolia, then you're free to put absolutely anything on top of it, and guarantee it still looks good.
Pink and blue are your friends
Even if you don't make it bold, something simple like having color coded blankets and pillows in your twin's cribs can set the room off and make it obvious that you're put thought and care into your nursery.
Or, you go all out and divide the room, so it's obvious at a glance who is who.
Prince and Princess
They might already be your little prince and princess, but why not decorate their nursery in the same way.
Stylish nets and throws, ruffled velvets, luxuriously extravagant paint, and antique furniture can look great here, maybe with a vintage rocking horse. Or you can go with a kiddy friendly bold and bright color scheme.
Twin boys nursery ideas
Boys are easy. Blue blue blue. A splash of blue on white always looks clean and fresh, and really sets a room off. But boys also tend to appreciate big, bold patterns and bright colors.
Animal and vehicle themes are great for boys, so stencilled trucks and planes can look really good, especially in primary colors on a bright background.
It's also really easy to take a simple block wall paint and make it unique and striking with just a little bit of thought.
You can try huge letters, maybe in both boy's names, outlandish polka dots, or even just go for a shabby industrial look with old style wooden cribs and stuffed animals 'mounted' on the walls!
Twin girl nursery ideas
Nurseries for girls tend to be more subtle and refined, but that doesn't mean that you have to be boring.
Remember, even the most simple and chic white room can be set off with one or two items that fit a theme, whether that be a striking rug that matches one or two decorations and photos, or an accent wall that you choose to decorate. I've personally seen a nursery that was all white except for a light pink accent wall behind the crib, which had a tree stencilled onto it in white, and it looked amazing!
One theme that I particularly love though, that fits perfectly for twin girls, is vintage and classy. It's so easy to make a room look refined and classic with just a few touches, and a simple google search can give you hundreds of ideas.
What do you put in your nursery?
Finally, it's worth mentioning that there's a few things that you should always consider having, when it comes to a fully equipped nursery. Here's our list.
A crib, mattress, mattress cover and blankets. This sounds so obvious, but until you've been there, you might not realise just how easy it is to overlook something, especially having a couple of waterproof mattress covers.
Diaper supplies, and somewhere to put them. You're going to be changing your baby's diapers five to ten times a day, and with twins, you can double that number, so you're going to need a lot of diapers. Having somewhere for them to live is a huge help, as well.
A smoke detector and carbon monoxide detector. Better safe than sorry, and little babies are far more vulnerable to smoke and CO inhalation than adults. Get it done!
A baby monitor. These make life so much We've got a list of the best ones right here.
A dresser or chest of drawers. You're going to buy a surprising amount of clothes, and probably get just as many as gifts, so you're going to need somewhere to put them, right?
Outlet covers. Safety first, guys, and it's better to get them early, so you don't forget when little ones start to crawl!
A changing table. This goes with the diapers, and whilst it's not essential, it's a massive help.
A nightlight. Again, this isn't essential, but it's a massive help with getting your tots to bed down at night.
A humidifier. You might not have considered this, but there's loads of reasons you should get a humidifier for your nursery. If you're interested in finding out why, you can read our article.
However you choose to decorate your nursery, we know you'll make the right choice. However, if you've got any twin nursery ideas, or you'd just love to share what you did with your nursery because you spent so much time and effort on it, then you can in our comments below!